Grantees
Teri Ellen Cross Davis
2019 Meret Grant Winner
Teri Ellen Cross Davis is the author of Haint (Gival Press) winner of the 2017 Ohioana Book Award for Poetry. She has attended Cave Canem, the Soul Mountain Writer's Retreat, the Virginia Center for Creative Arts, and the Fine Arts Work Center in Provincetown. Her work can be read in many anthologies and journals including: Not Without Our Laughter: poems of joy, humor, and sexuality and The BreakBeat Poets Vol. 2: Black Girl Magic and Harvard Review, Little Patuxent Review, North American Review, Poet Lore, and Tin House.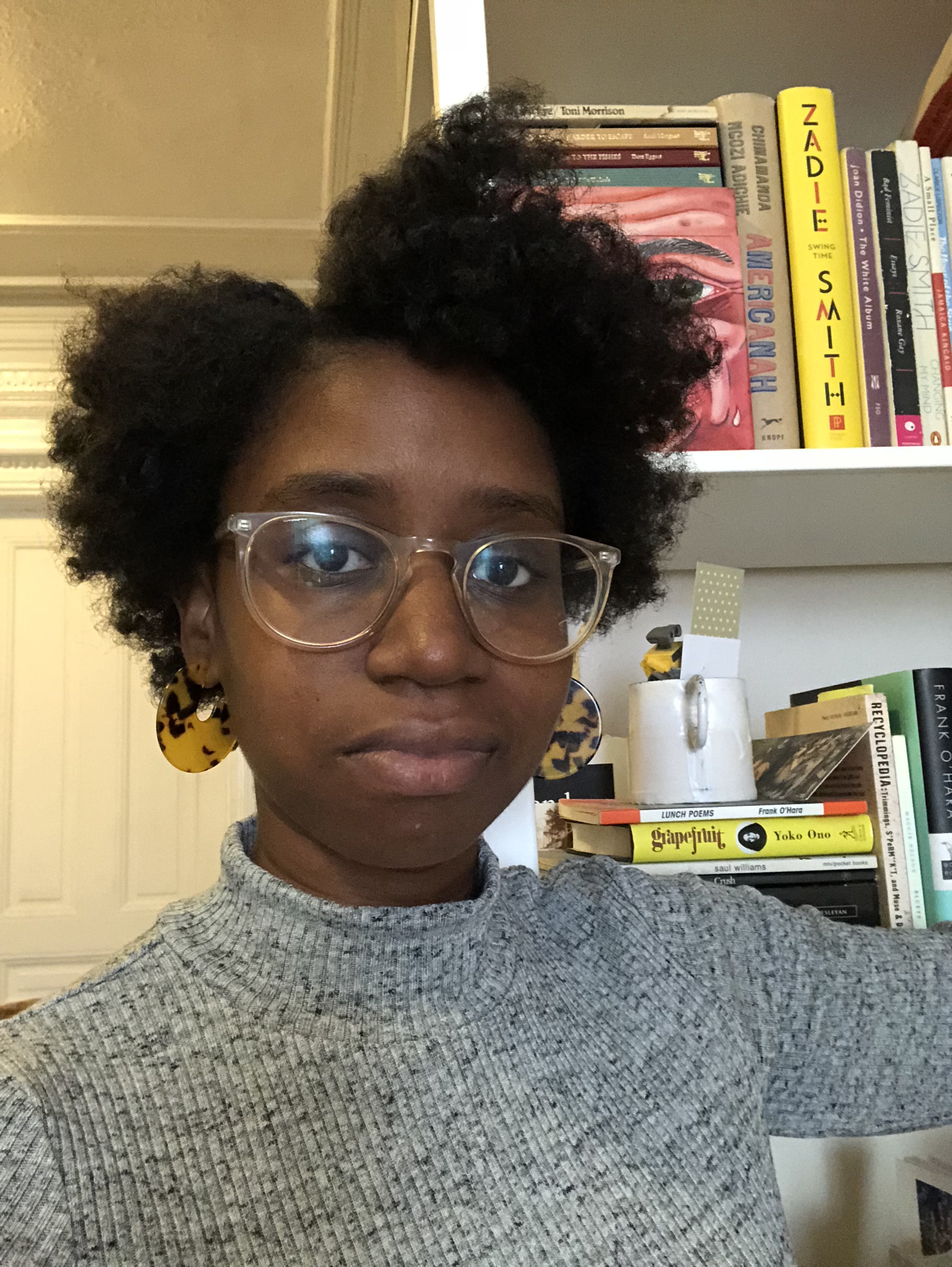 Chanice Hughes-Greenberg
2019 Meret Grant Winner
Chanice Hughes-Greenberg is a poet, Capricorn, & playlist enthusiast hailing from upstate New York by way of Long Island. Her work has appeared in Caketrain, Horse Less Review, Big Lucks, Studio Magazine & No, Dear Magazine. She has participated in readings with The Poetry Project, Cave Canem, Poets & Writers, & The Freya Project. She is also the creator of Who Is She, a newsletter that celebrates creative women. Chanice received a BFA in Writing from Pratt Institute & was a finalist for The Poetry Project's 2018-19 Emerge-Surface-Be Fellowship. She resides in Bed Stuy with her cat Huxley & drinks rosé year round.
Danielle Lazarin
2019 Meret Grant Winner
Danielle Lazarin is the author of the short story collection Back Talk. Her fiction has been published in, amongst other places, The Southern Review, BuzzFeed, Colorado Review, Glimmer Train, Boston Review, and Electric Literature, and her nonfiction has been featured in Lenny Letter, The Cut, and The New York Times. Her work has been honored by the New York Foundation for the Arts, the Northern Manhattan Arts Alliance, the Glimmer Train Family Matters Award, Hopwood Awards, and the Millay Colony for the Arts. She lives in her native New York, where she is at work on a novel.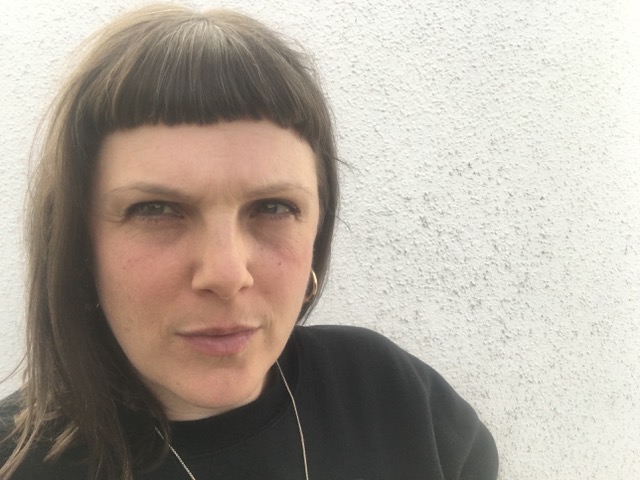 Litia Perta
2019 Juno Grant Winner
Litia Perta is a writer, mother, sister, daughter, friend. She writes frequently about art and love, and her recent writing has appeared in Hyperallergic and Hold: a journal. She is currently completing three book projects: a critique of the violence in American higher education and the imprint it leaves on the arts; a book about radical caregiving and queer parenting; and a collection of essays on sex, loss, and writing. For now, she lives in Los Angeles with her twin flame adventurer, their child, and a black cat named Lucha Libre.
Diana Marie Delgado
2018 Meret Grant Winner
Diana Marie Delgado's first poetry collection, Tracing the Horse, is forthcoming from BOA Editions (Fall, 2019). She is the author of Late Night Talks with Men I Think I Trust (Center for Book Arts, 2015). She is a recipient of a 2017 National Endowment for the Arts Literature Fellowship in Poetry and has received grants and scholarships from the Frost Place Conference on Poetry, Letras Latinas, Hedgebrook and Bread Loaf Writer's Conference. Delgado holds a BA in Poetry from UC Riverside and an MFA in Poetry from Columbia University. Her poetry has appeared in Ploughshares, Ninth Letter, The North American Review, Prairie Schooner, TriQuarterly and Fourteen Hills. A member of CantoMundo and Macondo writing communities, her work is often rooted in her experiences growing up Mexican-American in Southern California. Summer of 2018 she will begin her new role as the Literary Director of the Poetry Center at the University of Arizona in Tucson.
Swati Khurana
2018 Meret Grant Winner
Swati Khurana is an artist, writer, and educator. Her writing published in The New York Times, Guernica, Chicago Quarterly Review, Massachusetts Review, The Offing, The Rumpus, Art-India, Apogee, Asian American Literary Review, The Margins and in the Good Girls Marry Doctors anthology, edited by Piyali Bhattacharya. She holds a B.A. in History from Columbia, an M.A. in Studio Art from NYU, and an M.F.A. in Fiction at Hunter College. She has been supported by fellowships and residencies from Center for Fiction, Jerome Foundation, New York Foundation for the Arts, Vermont Studio Center, Bronx Arts Council, Hertog Foundation, Center for Books Arts, Kundiman, Cooper Union, Henry Street Settlement, Wave Hill, Rotunda Gallery, Bronx Museum, Atlantic Center for the Arts. In 1997, she was a founding member of the South Asian Women's Creative Collective. She is launching a podcast called "TBR: Tarot Books Radio" that centers women of color through conversations on literary medicine, to inspire, enchant, and soothe those of us who need to feel uplifted and emboldened.